Capstone's Community Involvement
At Capstone we recognize that we are blessed in every sense of the word and believe that we are called to share these blessings with others. We attempt to demonstrate this by supporting organizations that touch our communities on a daily basis.
We encourage you to support these organizations and others as well.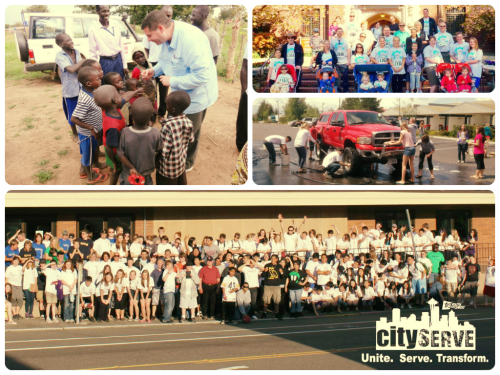 Youth for Christ
YFC staff and volunteers meet with young people who need Jesus. Our focus as a movement is on multiplying fruitful and sustainable ministry sites across the nation and around the world.
Olive Crest
Olive Crest is dedicated to preventing child abuse, to treating and educating at-risk children, and to preserving the family
Boys and Girls Club
Boys & Girls Clubs help millions of kids and teens develop essential skills, make lasting connections and have fun.
Kiwanis
Kiwanisis looking out for kids in every corner of the globe with over 600,000 volunteers who serve their communities through local clubs.
Children's Hospital
We are united by a compelling mission: We provide hope, care and cures to help every child live the healthiest and most fulfilling life possible.
Medical Teams International
Medical Teams International is a non-profit Christian global health organization, delivering relief and development programs to all people in need.
World Concern
World Concern is a Christian global relief and development agency extending opportunity and hope to people facing extreme poverty.
Local Little League
Little League Baseball and Softball is a nonprofit organization based in Pennsylvania, which organizes local youth baseball and softball leagues throughout the U.S. and the rest of the world.
Young Life
Young Life doesn't start with a program. It starts with adults who are concerned enough about kids to go to them, on their turf and in their culture, building bridges of authentic friendship.
Mexico Missions
Mexico Missions, Inc. is a missions organization committed to helping take the gospel of Jesus Christ to Mexico.
Snohomish Education Foundation
That was 1986. Since then, SEF's efforts to broaden educational opportunities for students in the Snohomish School District have flourished.
Seattle Pacific University
Seattle Pacific University is a premier Christian university that equips people to engage the culture and change the world.
Everett School District
Everett Public Schools is a public school district in Snohomish County, Washington, USA that serves the cities of Everett, Bothell and Mill Creek.
Flight Museum
The Museum of Flight holds one of the largest air and space collections in the US and aims to become the foremost educational air and space museum in the United States.
YMCA
We know that lasting personal and social change comes about when we all work together. That's why at the Y, strengthening community is our cause.
Marvelous Matt Leppell
Raise money to help fight cancer. Deliver new pajama's every Christmas to Seattle Children's Hospital for every patient.
C3 Leaders Forum
We exist to connect and encourage business leaders to live and lead like Jesus.
Charity Water
Charity Water is a non-profit organization bringing clean, safe drinking water to people in developing countries. 100% of public donations go to water projects.
Windermere Foundation
For the past 28 years, the Windermere Foundation has donated a portion of the proceeds from every home purchased or sold towards supporting low-income families.
Watch Dogs
WATCH D.O.G.S. is a one-of-a-kind school-based, father involvement program that works to support education and safety.
Antioch Adoptions
Antioch Adoptions' mission is to place infants and children, regardless of ethnicity, age, or special needs, into Christian adoptive homes, and to remove barriers to adoption (financial, perceptual, and practical).
Breakthrough Partners
Breakthroughs can still happen. Breakthrough Partners was committed to investment not aid, building people not projects through ownership not sponsorship.
Boy Scouts of America
The Boy Scouts of America is the largest Scouting organization in the United States of America and one of the largest youth organizations in the United States.
Rwanda High 5
High 5 Rwanda program to equip Sunday school teachers, develop sound materials and mobilize the church of Rwanda for the challenge of disciplining their children.
Go on the Mission
GO is an organization committed to helping end extreme poverty in a sustainable way through child sponsorship and microenterprise development. Living out Jesus's mission to Help Heal the World.
Washington D.E.C.A.
Washington DECA Prepares High School Students to Become Emerging Leaders and Entrepreneurs.
Individuals and Families
Individuals and families in the community who are in need of financial support.
Home Loans.
If you are considering home ownership for the first time, you need to decide whether a home purchase makes financial and practical sense for you right now. Buying a home offers many advantages, from the most basic desire of pride of ownership to tax deductions and building equity. There are many ways to finance your first or next home.
From fixed interest loans to adjustable rate mortgage loans, the mortgage options available to homeowners are vast. Take a look at our mortgage programs to get an idea of mortgage options for you before beginning the mortgage application process.
Call us to learn more!
(425) 582-2420
Address
3400 188th St SW, Suite 101
Lynnwood, WA 98037
Branch NMLS# 1192589