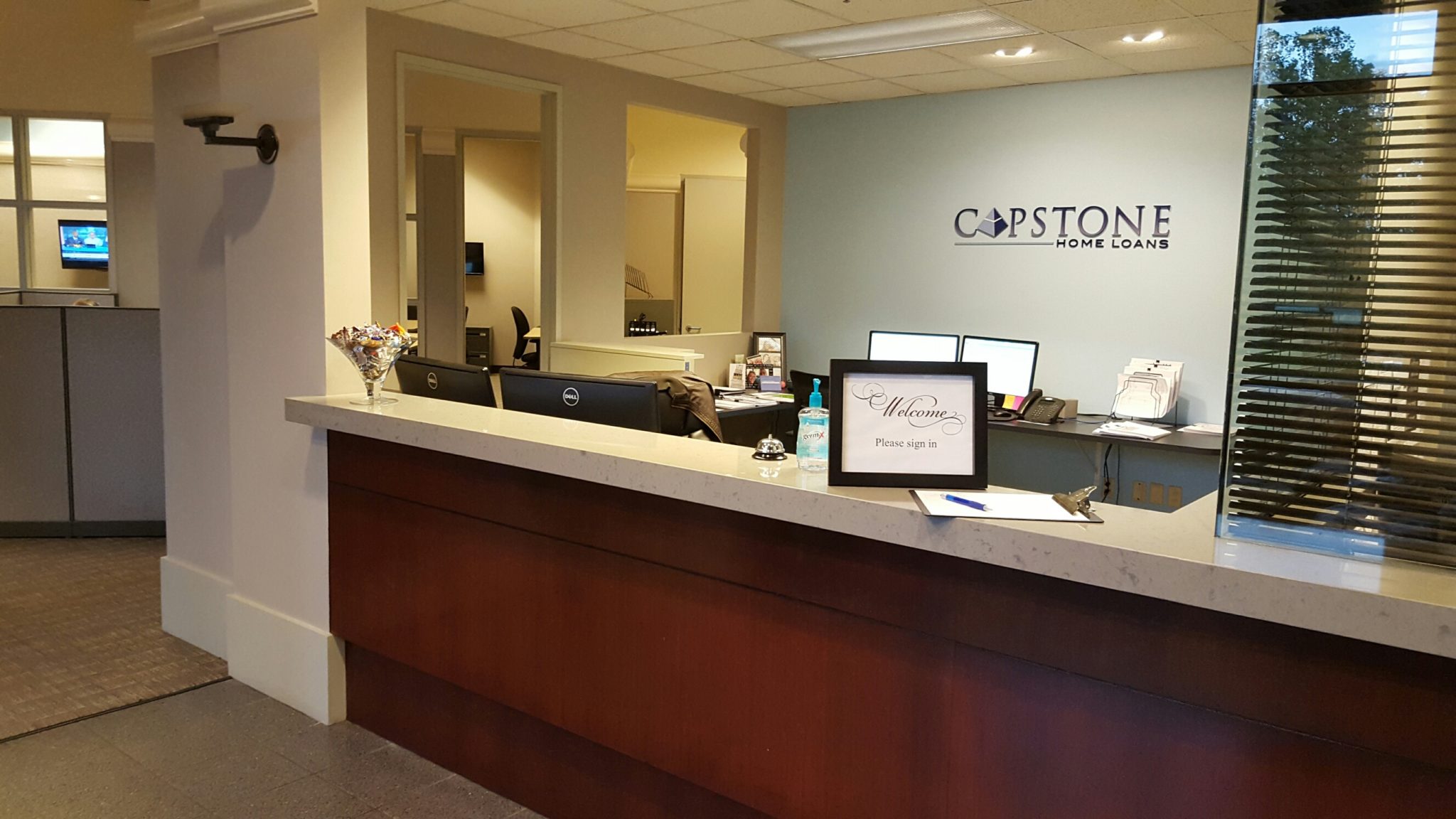 Receptionist
Capstone Home Loans is looking for a dedicated Receptionist to handle client-facing duties as well as general office management tasks. When our clients walk into our office, we want them to find a friendly, smiling face and a helping hand. The ideal candidate has excellent communication and multitasking skills, a positive attitude and a strong work ethic.
Interested in learning more? Contact Capstone's Branch Manager, Josh Bayles, to learn more.
The Receptionist at Capstone is the first greeting when clients and referral partners come to the office. This position also manages many daily administrative tasks and often sways into mortgage operations.

1. Greet clients as soon as they arrive and connect them with the appropriate staff
2. Answer the phone in a timely manner and direct calls to the correct offices
3. Manage all inbound/outbound mail, faxing, and office supplies

Capstone, along with our parent company, American Pacific Mortgage Corporation, strive to provide our employees with the benefits they need for both themselves and their families.

Benefits Summary:
1. Health Insurance, Flexible Spending Account, Dental Insurance, Vision Insurance, Life Insurance, and Disability Insurance.
2. 401K Plan
3. Vacation & PTO, Paid Holidays, Sick Days, and Volunteering Opportunities
4. Employee Assistance Program and Company Social Events
5. Diversity Program, Professional Development, and Job Training

Capstone Summary:
1. Regular Branch Social Events
2. Community Focused & Volunteering Opportunities
3. Located Near the Junction of I5 and I405 near the Alderwood Mall
4. Onsite IT and Marketing Support

The Receptionist at Capstone should be a customer-centric person who has experience with managing clients both in person and over the phone.

Required:
1. 1+ years experience as a Receptionist or Administrative Assistant
2. 1+ years experience with Microsoft Office
3. Exceptional customer service skills and professional phone manner
4. Typing speed of at least 70 WPM
5. Overachieving attitude, strong work ethic, and be able to learn quickly

Preferred:
1. Experience with Google Sheets
2. Experience with Ellie Mae's Encompass
3. Experience with Shoretel/Mitel phone systems
Capstone Home Loans is an equal opportunity employer. All applicants will be considered for employment without attention to race, color, religion, sex, sexual orientation, gender identity, national origin, veteran or disability status.